The 35th Charmac Sale held at Houdconstant, on the 3rd of August 2021, was a pleasant winter's day.
Drought conditions put the local market for rams under severe pressure. Thankfully buyers from across SA turned up to acquire quality rams and ewes!
23 Flock rams were sold for an average of R9 100.
21 Selected rams averaged R14 190.
6 Superior Stud Rams realised an average of R24 000.
The Highest priced Polled ram was sold to Billy van Zyl of Cradock for an enormous R28 000.
The Second highest price of R27 000, also a Polled ram, was sold to David & Lloyd Short, Toit Lotter and Darius Theron.
492 pregnant ewes were offered. All were sold for prices between R2 050 – R2 600.
The McNaughton family would like to thank OVK and all those who contributed to making this our most successful Winter Sale to date.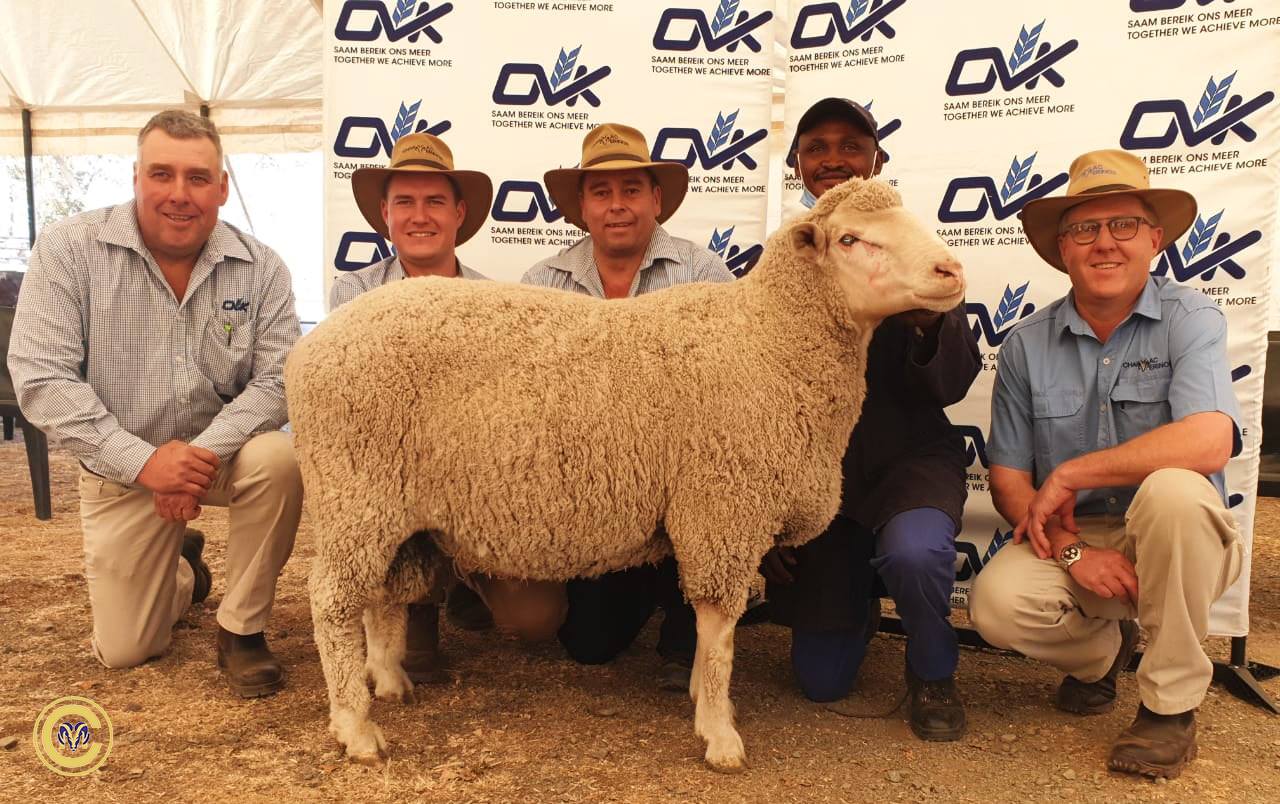 Highest Price Photo Left-Right: Jakkie Nel (Auctioneer) Fourie Vosloo and Pierre-Martin Lombard (OVK), John Lomberg (Charmac) and Adrian McNaughton (Seller).